The Island Cabin is a special wooden tree-house. It is a 18 square meter cabin located on a platform between 3 old pine trees on a tiny island. The space is limited, but the tree-house has a lot of comfort and are decorated with local historical objects.
In the living room there is a table, bench and chairs and a sofa bed that can be converted into a double bed. The kitchen has a 90 cm Gaggenau cook-top on gas, fridge powered by solar cells, and 12 v pump that provides water in the tap. There is a selection of cups and plates so it is possible to make a good meal.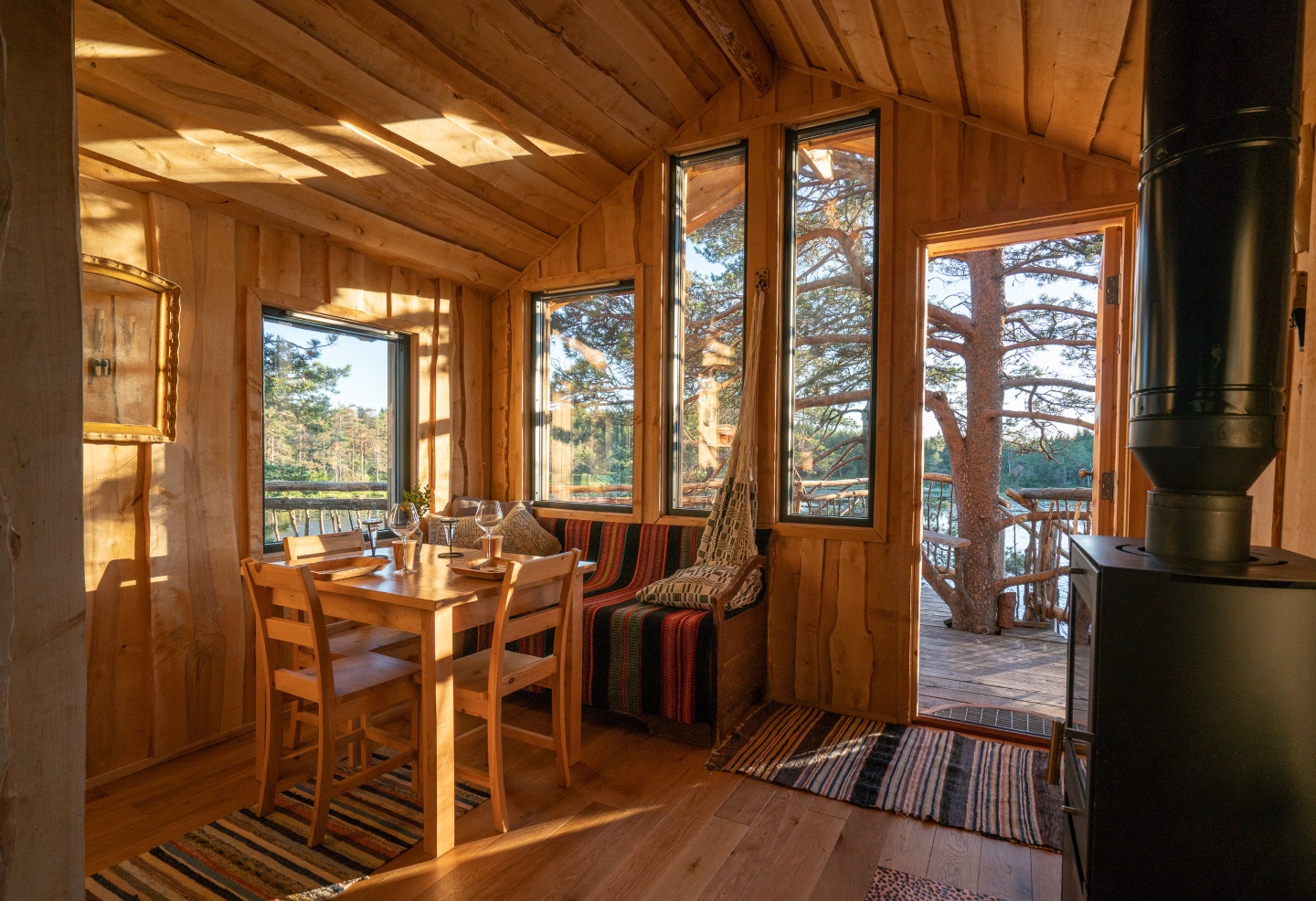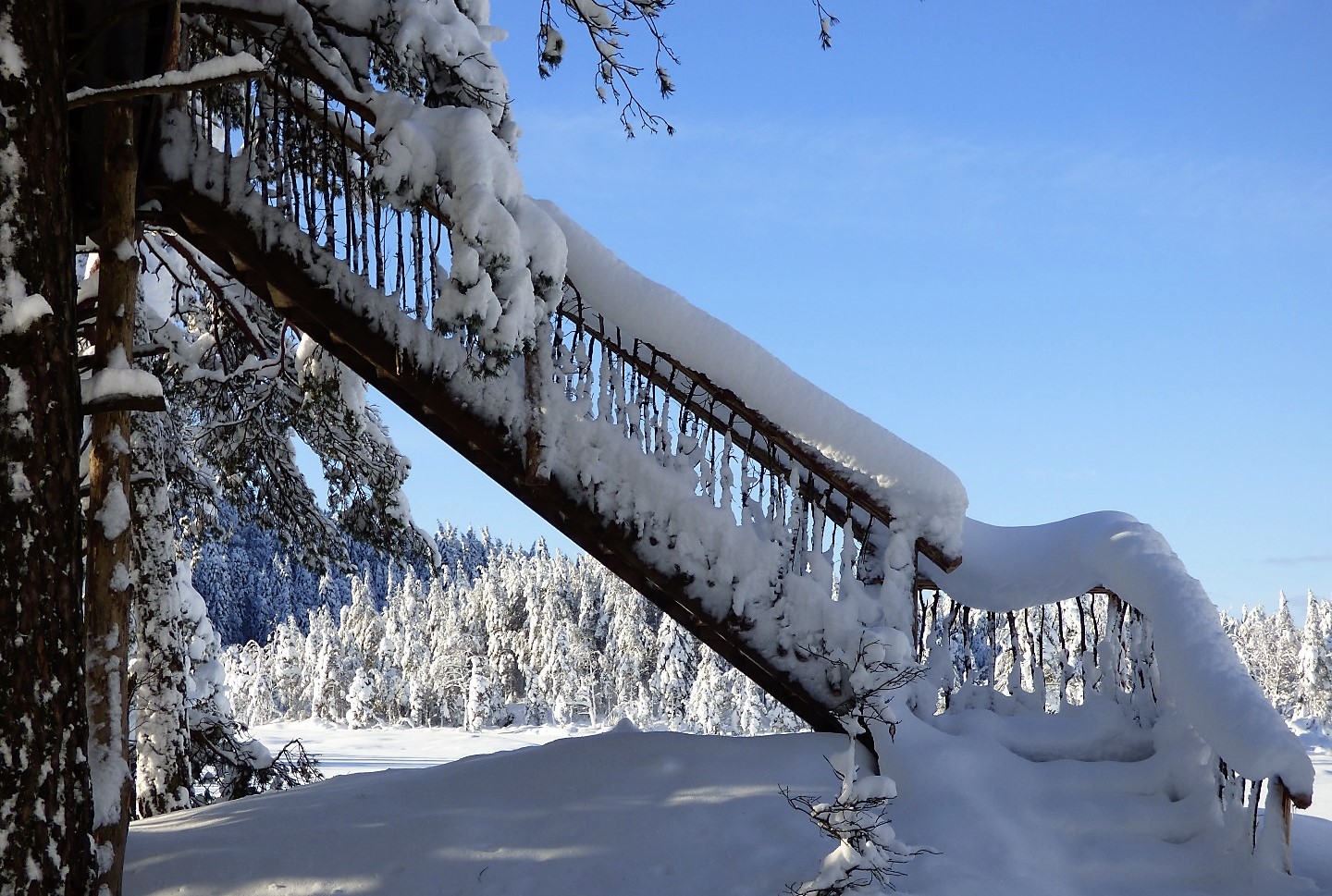 A small staircase leads up to the loft where there are 3 beds and small windows with a majestic view. There is also a hammock that is ideal for an afternoon nap. The Island-Cabin has 5 beds + the hammock.
There is 12v electric energy installed with illumination in the outhouse, bathroom and kitchen. The flames from the wood stove also provide a cosy warm light when you crawl up to your bed. You need a lot of firewood to keep yourself warm in the cold season.
Like in the good old days, we have an outhouse on the ground next to the cabin. While sitting on the outhouse seat you have an excellent view over the lake. In the firewood rack you can find some planks and nails to make a birdhouse or a boat to bring home.
The platform outside the Island Hut has beautiful view over the lake and the surroundings pine forests. From here sometimes you can spot some of the rich wildlife. A beaver family lives in the lake and sometimes you can be lucky to see moose, elk and deer in the forest. On several occasions, cranes are observed. Ducks, geese and swans are also a common sight. We feed birds here all year long, and especially in the winter, there are so many birds coming to eat.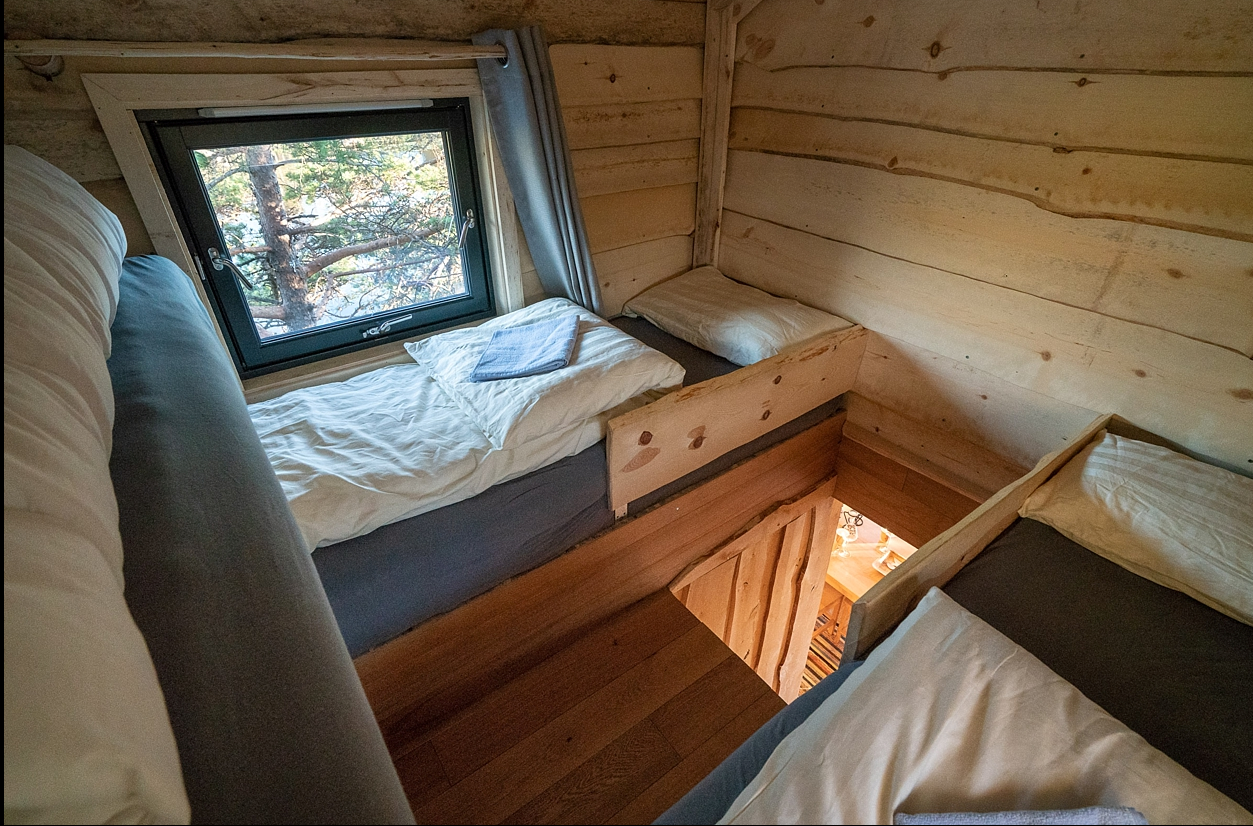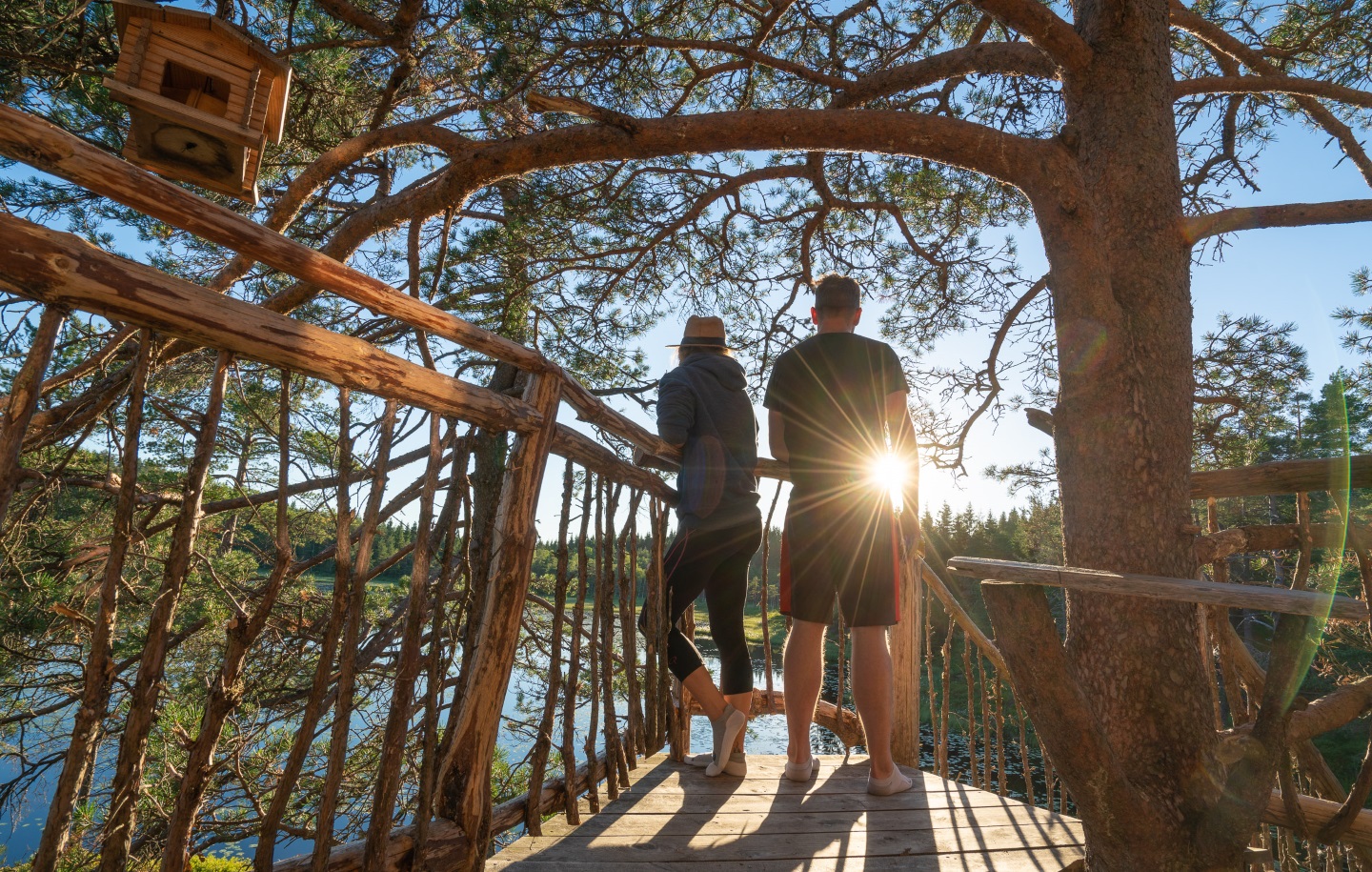 Close to the cabin there is a fire place ideal for bonfire and barbecuing. Why not try to fish your own trout to put on the grill? For an extra fee you can also rent the sauna or the wooden hot tub.
At the island by the lake you can sit on the bench mother nature made for you in a big rock. A perfect place for a good kiss in a delightful summer evening.
There are two ways to access the Island-Cabin from the parking place. By the canoe or rowing boat over the lake (300m) or by the walking track in the forest (550m). Follow along the lake and cross the floating bridge. In the winter time sometimes it is possible to cross the lake by walking on the ice. At the lakeside there is always a canoe or a rowing boat that can be used for free.