The Cliff Cabin
Construction start - August 2021
You may book this new cabin in October 2022

TreeTop Fiddan continues to expand!

The next cabin will be built of historic timber. My father, Ånen Fiddan, planted spruce when he was 14 years old. Now he is 80 years old and his logs are ready to be cut into building materials. The cabin will be build just a couple of hundred meters from the logging site.
The location is far from both people and roads. Peace and silence are here guaranteed.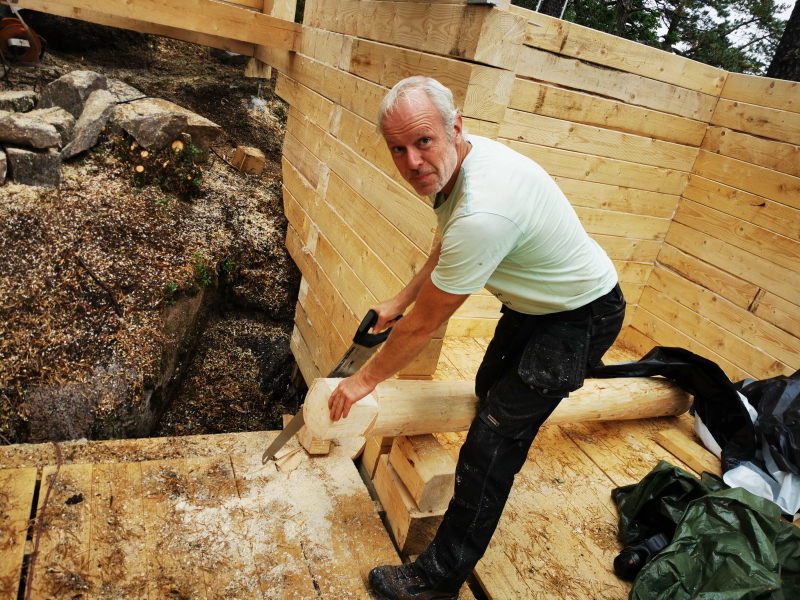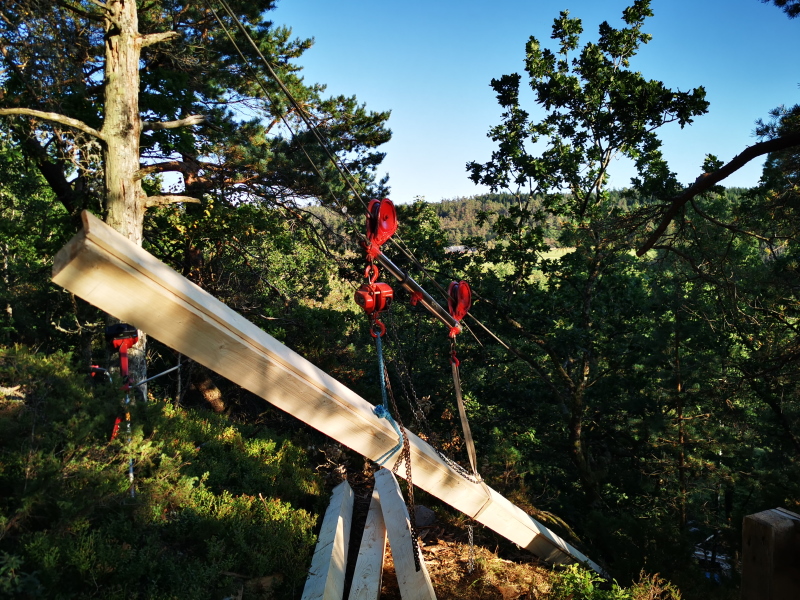 Its a treehouse built on stilts on a cliff edge close to our tiny organic farm surrounded by the south Norwegian forests.
In addition to natural beauty with panoramic view, you may enjoy a private SPA with hot tub and sauna.
The outdoor toilet is planned to be built beyond the cliff edge and there will be a cable car for transporting firewood and luggage up from the parking lot.
More info will come.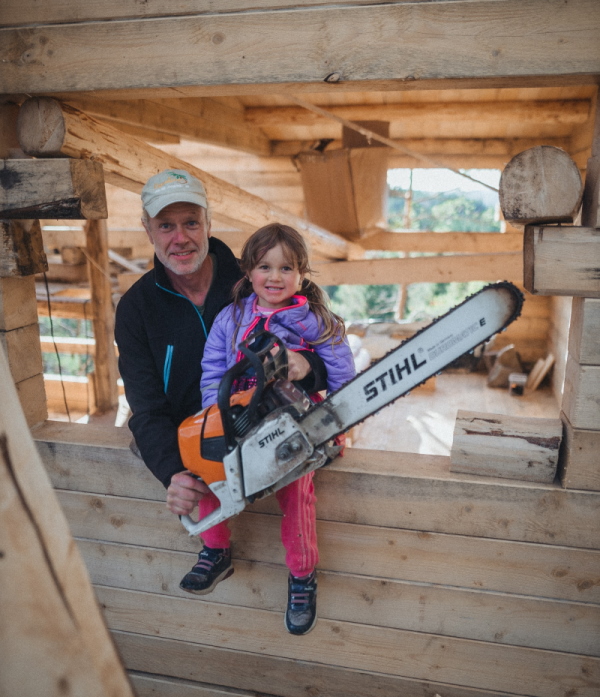 Its more work than planned to bring all the wood up on the cliff.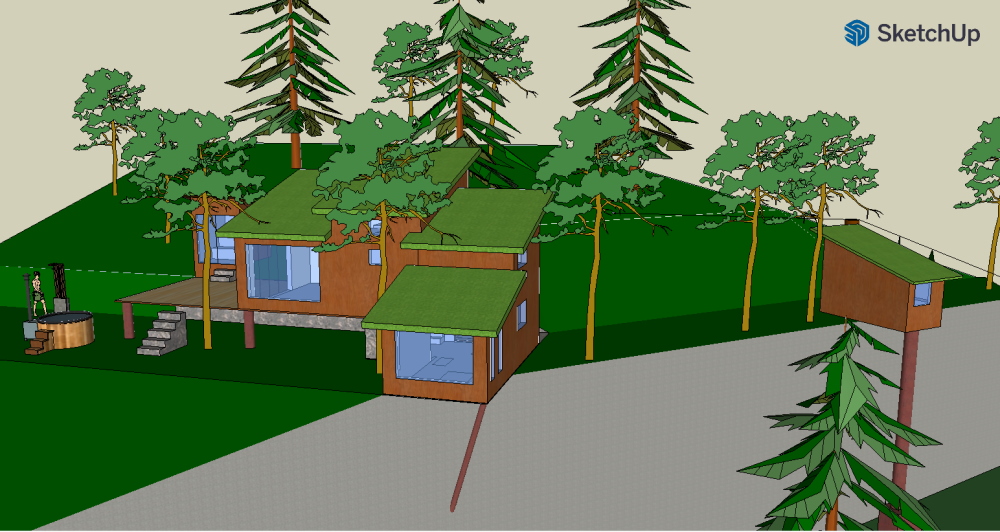 Model of the new cabin.
Several adaptations between the trees on the cliff will be needed

Follow the building process in social media!