Last news - TreeTop Fiddan in the Lonley Planet
Treetop Fiddan have once again been highlighted!
TreeTop Fiddan brings you back to the nature with unique treetop accommodation deep into the southern forests of Norway. Surrounded by wild animals and quiet lakes gives you a real adventure, but also peace and tranquility away from a stressful everyday life.
Tower in 4 levels built in the pine trees beside an old moose trail on the shores of lake Svartevann, distant from people and roads. Peace and silence is here guaranteed. No other cabins in a 700 meter radius, and Panorama view for two small lakes.
The 20 squarmeteres cabin can accommodate 7 guests.
Cabin situated on a platform between 3 rough pine trees on a tiny island in lake Bervannet. A floating bridge connects the island to the mainland and also gives you access to sauna and a hot tub. An experience you will remember!
The cabin is 18 square meters and can accomodate 6 guests.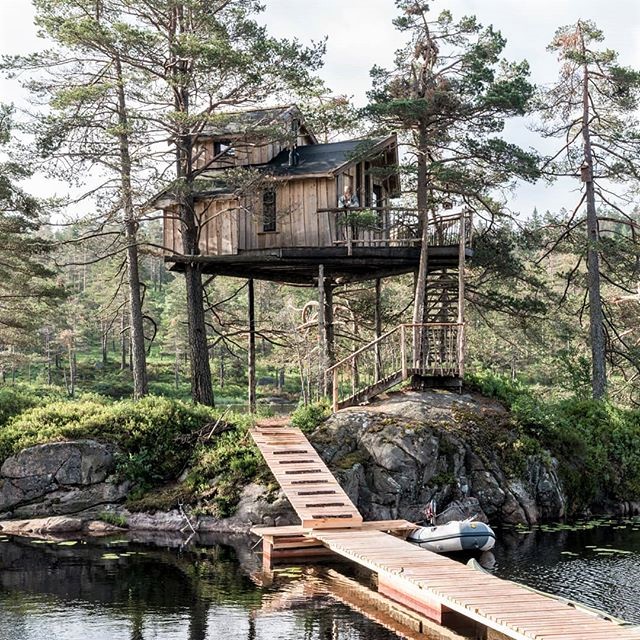 The construction is sustainable and everything is built of local wood from the forests close to the tree houses.
An increasing number of people know to appreciate this kind of eco tourism.
We wish you welcome to Fiddan!